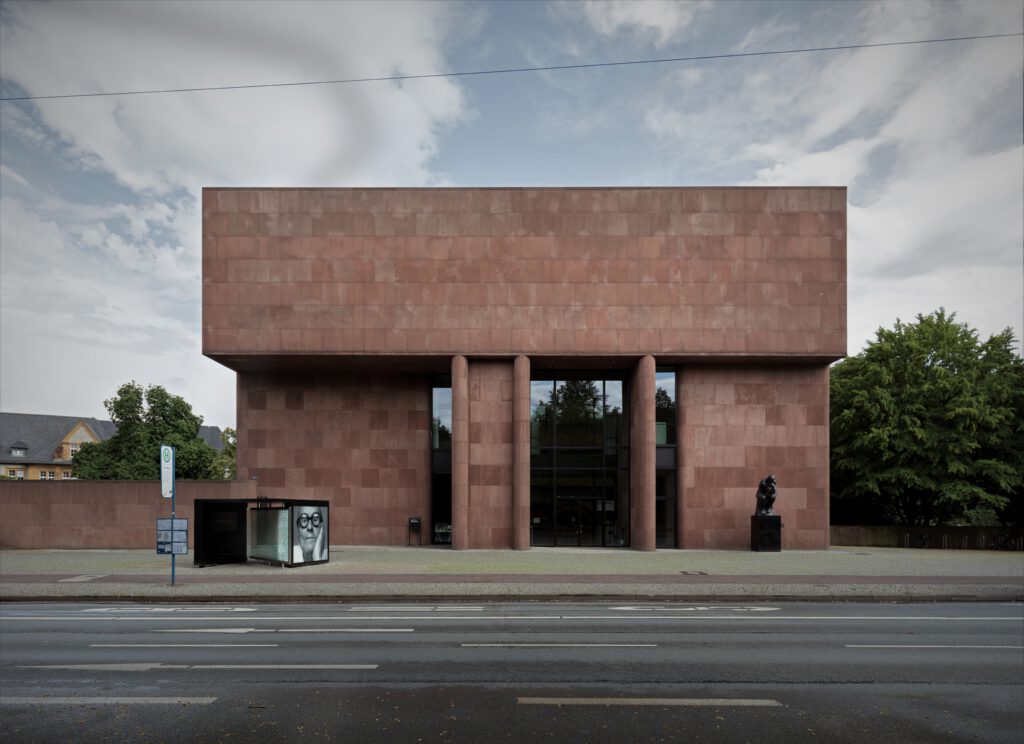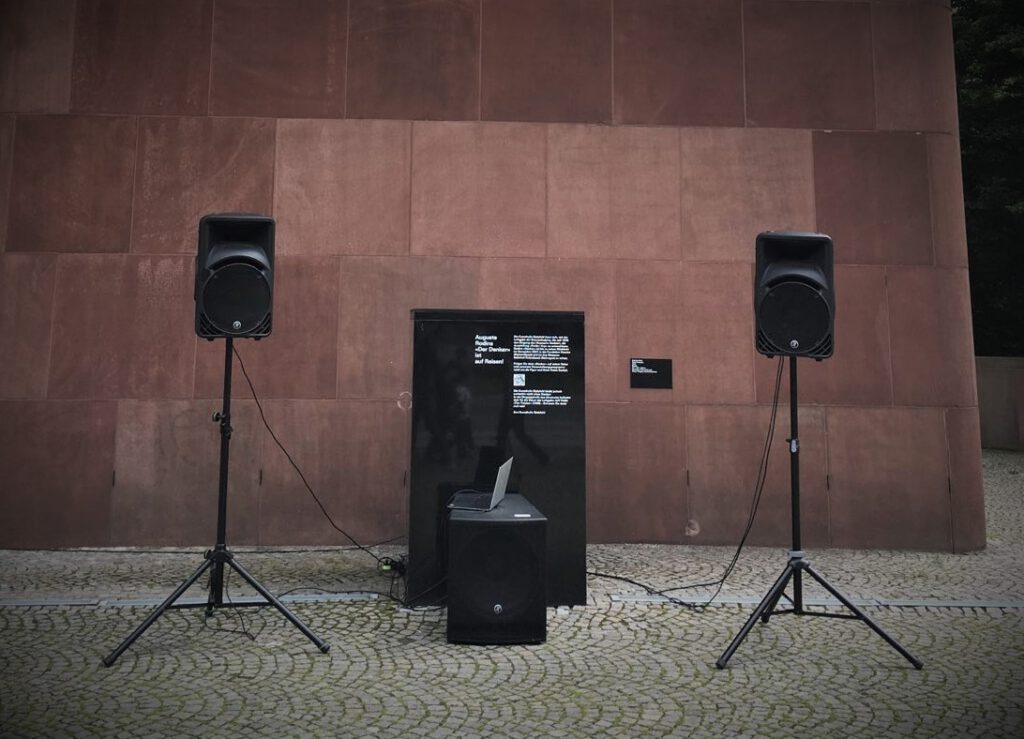 Talk To Me
2021
Soundinstallation
16:02 min im Loop
Deutsch, Englisch
Rodins Denker sitzt nicht mehr vor der Kunsthalle Bielefeld. Er ist jetzt in der Schweiz.
Eine Soundinstallation, die den Denker laut denken lässt.
Ein innerer Monolog wird öffentlich.
Cancel Culture. Der Denker ist gegangen und hinterlässt seine Stimme.


2021
Sound installation
16:02 min, looped
german, english
Rodin's Thinker is no longer seated on the plinth in front of the Kunsthalle Bielefeld.
He is in Switzerland now.
This Soundinstallation makes the Thinker think aloud – An inner monologue becomes public.
Cancel Culture. The thinker has gone and leaves his voice behind.